Compass focuses on designing an interactive web space that aims at creating a place based learning experience of history, geography, politics, culture, ecology and many more things, using the concept of rootedness. With respect to places, stories and memories the roots could be the roots of belonging, fear, obligation, values, hatred or pain. I intend to create this experience using people's stories and places.
Webspace : https://nandinibhotika.com/compass/discover.htm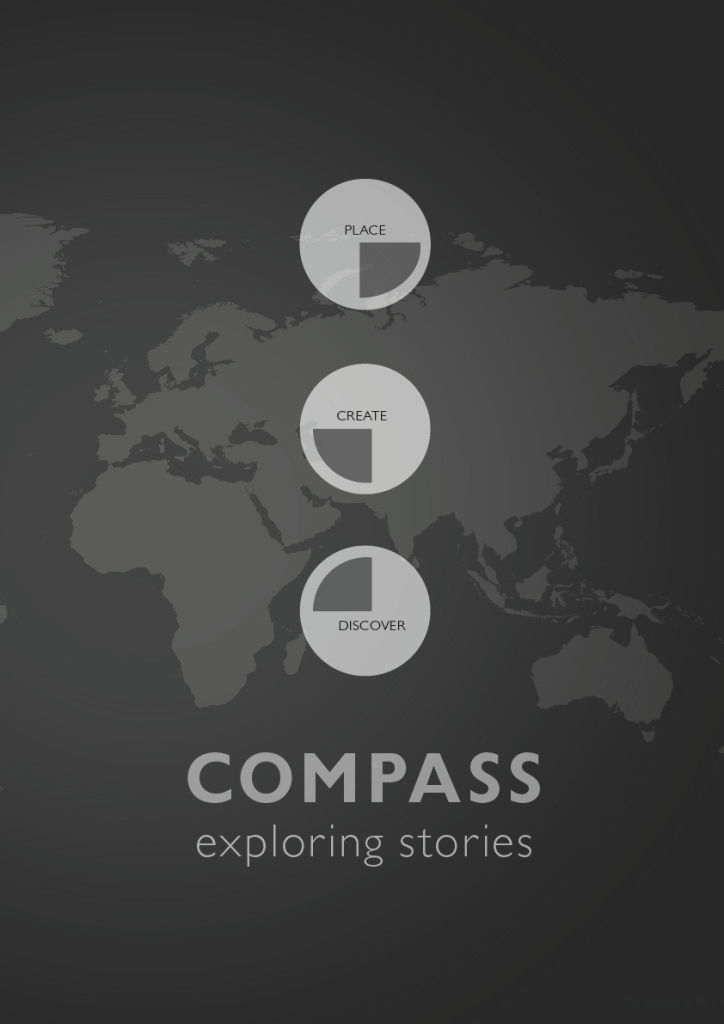 Personal histories which might otherwise get lost can be mapped, shared and archived on the web space: so much so that personal histories somewhere become collective history. The storytelling tool allows the user to use a range of media (text, audio, visuals, videos, etc.) to share their stories. The stories can be tagged, categorized and linked. The stories that are mapped can be used to identify different kinds of patterns that might emerge. This can be done by developing tools that allow data visualization, analysis and interpretation.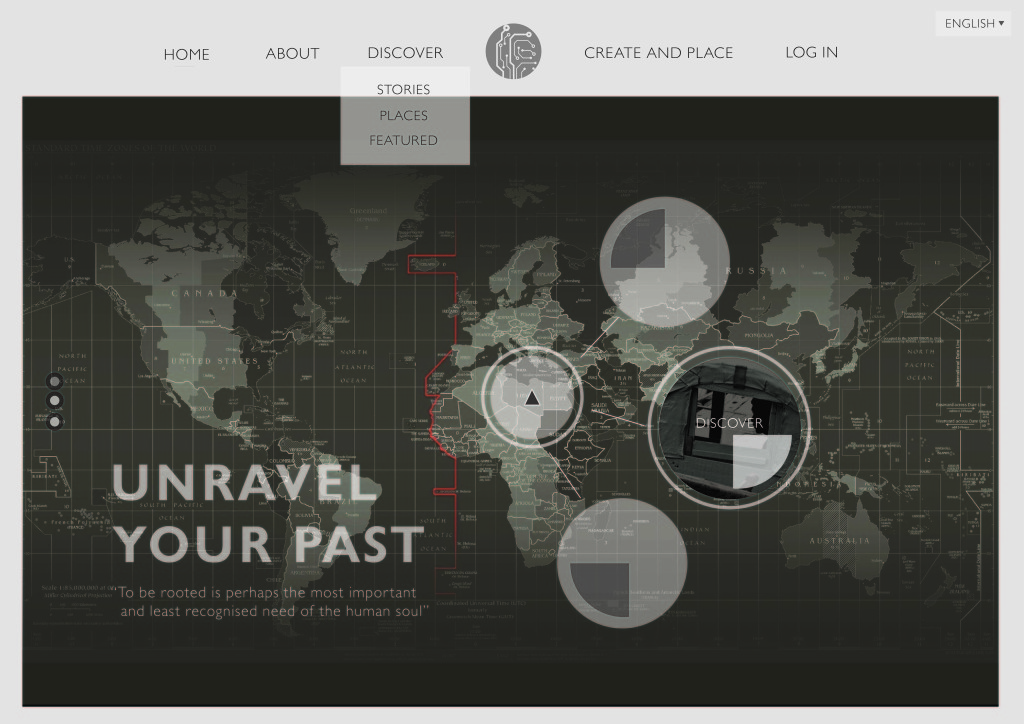 I intend to make this space an ongoing quest or engagement for the user. Sharing family history and personal stories can also help one develop a sense of belonging and identity to some extent. The backbone of this space is an archive, where the sum of the parts can create a bigger whole (how just different interviews can create a timeline of a place). This archive can be used by anyone (researchers, students, etc.) to learn about people, places or events through people's stories.
Wire-frame :
Webspace : https://nandinibhotika.com/compass/discover.htm
On clicking on a marker, an audio interview of the same person starts playing and the blue circle traces the journey of that person. The audio can be paused by clicking at the circle again.