Brewed Tales is a premium brand of coffee from South India. The specific conditions for growing coffee plants, special care in selecting the right beans and processing them ensures the perfect quality of the coffee. The identity of the product has drawn its inspiration from local myths of the coffee growing regions in South India.
Yali, a mythical creature is a combination of lion and one or more different animals (usually a goat, elephant or tiger). They are very commonly found in the sculptures on the South Indian temples as Yali is the protector or the divine guard. The motifs of three different kinds of Yali's have been used to introduce three blends of coffee.
The logo of Brewed Tales has been designed keeping in mind the major aspects about its identity. The most important being how Brewed Tales proudly boasts its South Indian origin coffee.
Each variety of Brewed Tales' coffee represents a finely tuned recipe crafted from decades of roasting experience, blended from beans carefully chosen for their nuances and characteristics.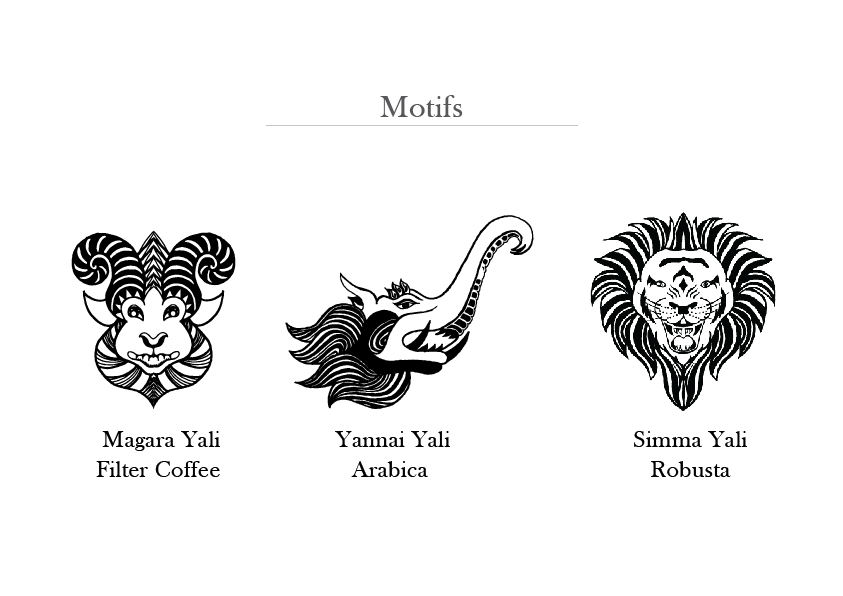 Filter Coffee (Peaberry)
Magara Yali (lion-goat), the divine guard, brings to you this medium roasted and finely ground filter coffee brewed from handpicked peaberry.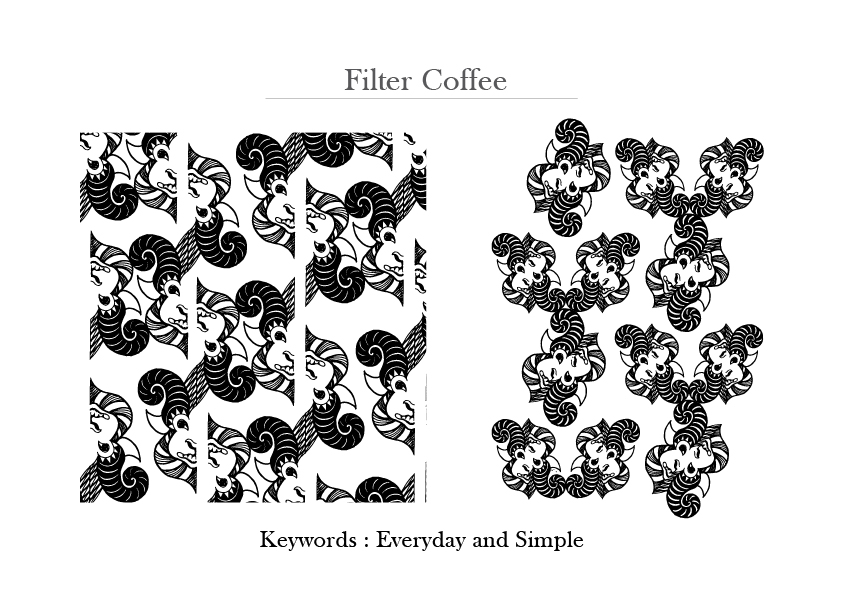 Arabica
Yannai Yali (lion-elephant), the divine guard, brings to you the rich, sweet and mild flavoured Arabica with tones of sugar, fruit, and berries.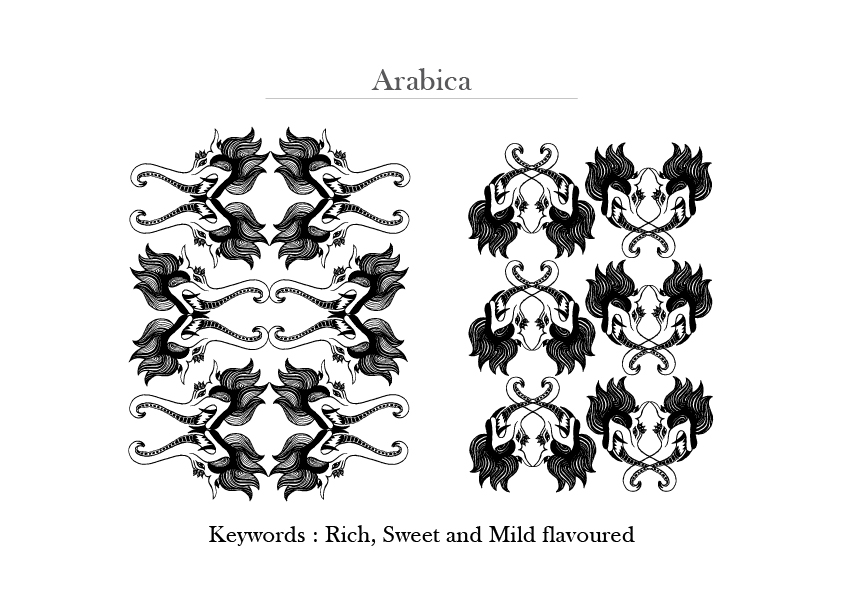 Robusta
Simma Yali, the divine guard, brings to you the dark harshness and the deep bitter flavour of Robusta coffee.